The Cave Bar has its origins in the first pull-out cellar created by Polycave in the late 1980s. Irresistible and so ingenious, the Cave Bar fits naturally into the heart of the home. It benefits from assets that make it a cellar in its own right. For sure, the Cave Bar will not go unnoticed in your interior.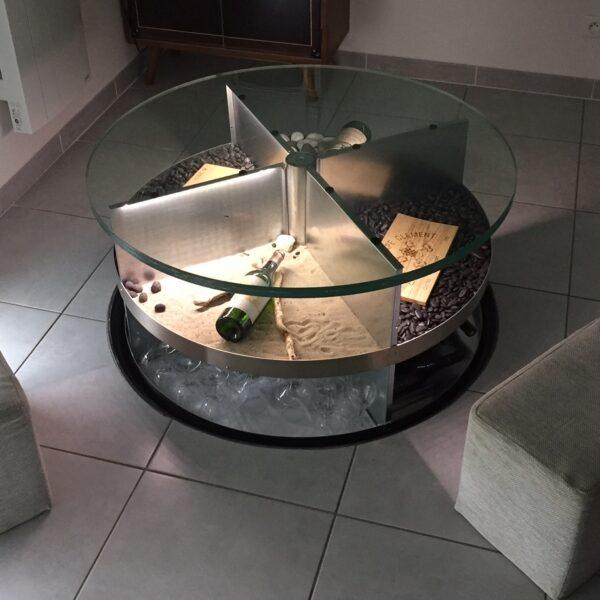 Innovative and Made in France, the Cave Bar is an original concept consisting of a tank sealed in the ground and a cylindrical module mounted on a cylinder. This is connected to a remote hydraulic motor which activates the raising and lowering mechanism by an electric key control. No need to go down to the cellar, your wine is always close at hand.
The atmosphere of your interior is modern? No doubt, the choice of glazing is essential to display your best bottles under this well-lit tray.
The decoration of your house is rather sober and discreet? Opt for the hollowed top which will receive tiles, parquet or any other covering and will blend perfectly into the floor of your room. Invisible, the Cave Bar will retain its share of mystery…
Estimated budget: from €9,400, without taxes, for supply only.
CB 400
CB 500
CB 600
CB 700
CB 400
Diameter: 1.00 m
Height: 1.14 m
Number of levels: 4
Number of lockers: 16
Bottle capacity: up to 360
CB 500
CB 600
CB 700
The Cave Bar will fit just as well into your construction project or into your existing home. Installation can be done by you. The kit will be delivered to you with its installation instructions accompanying you step by step.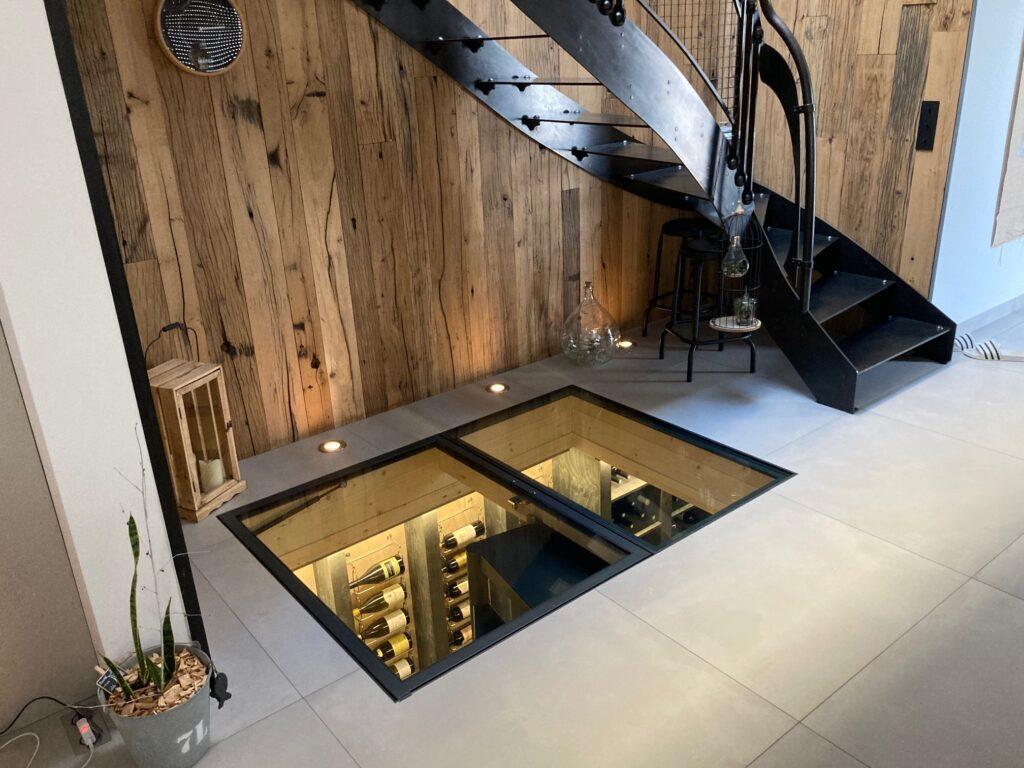 Showroom et head office :
📌 ZA Sainte Anne – RN 165
44360 Saint-Etienne-de-Montluc
France
📞 +33 2 40 57 18 88

Hours
Monday to Friday
From 9am to 12am and from 2pm to 6pm